Pros of The Gourmia 2.2 Qt Digital Air Fryer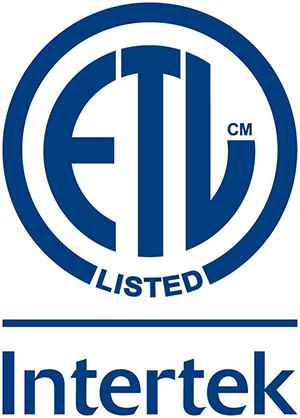 All appliances sold in the U.S. must comply with safety standards. There are two labs that are primarily used. The UL (Underwriters Laboratories) and ETL (Electrical Testing Labs/Intertek).  Both are qualified and recognized by the NRTL (Nationally Recognized Testing Laboratories), which is OSHA certified. There's not much difference between the two labs. The ETL-Certification on the Gourmia 2.2 Digital Air Fryer means that this product meets the high safety standards. You can be confident that this air fryer is a high-quality appliance
RadiVection 360° Technology​
The Gourmia 2.2 Quart Digital Air Fryer uses RadiVection 360 Technology. This technology allows you to cook your food using no oil at all. So for people who want to cut out oil altogether, this technology is great news. You can still have all your favorite "fried" food without the extra calories from oil. 
Vents out the back of the unit​
One of the great things about this air fryer is that the vents are in the back of the unit. So all the excess heat is pushed out the back side of the fryer. This means that it won't heat up your counter surface and it won't damage your countertop. Some other air fryers with bottom venting can damage your countertop. This is especially true for granite & quartz countertops. If the air fryer is placed over the countertop seam, it can open up the seam. If this happens, you will have to have it taken apart at the seam and re-assembled. (costly repair) 
Support That Works​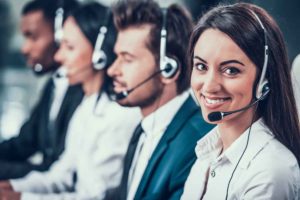 No matter what air fryer you choose, you want to be sure that the company backs up their product with good customer support. Representatives of Gourmia have been great at addressing 1-star reviews listed on Amazon and have been quick to mention that the product has a one-year warranty. So if anything goes wrong, you can return the air fryer. In researching for this review, I have personally called their support line to ask questions about this product and they answered all my questions. We like that! We like that very much!
Compact Size to Go Anywhere​
This air fryer is very compact for easy storage. It measures 10.2" x 8.3" x 11.1" and weighs only 8.55 pounds. It won't take up much space on your countertop either. 
Power Turns off When Basket Is Pulled Out​
One of the really great safety features of the Gourmia Air Fryer is that when you pull the basket out the power automatically turns off. When replacing the basket it turns back on at the same temperature as when you pulled the basket out. The timer still counts down while the basket is out. To turn off your Gourmia 2.2 Qt Digital Air Fryer all you have to do is hold in the power button until it shuts off.
Cons of the Gourmia 2.2 Qt Digital Air Fryer​
So we've talked about some pretty good features of the Gourmia Digital Air Fryer. Now let's check out a few things that may not be so great. Below is a list of things that you may not be ready to accept:
What Is Up With the PFOA and BPA?​
Unfortunately, this unit is not certified PFOA and BPA free. In case you are wondering what this is, I'll explain. PFOA is perfluorooctanoic acid. This is a chemical commonly used in making non-stick cookware such as Teflon. The reason this is important is that PFOA can stay in the body for a long time. Large doses of PFOA given to lab animals have found to increase the risk of certain tumors in the pancreas, liver, mammary glands and testicles. The amount of PFOA in this unit is minimal but it is worth noting.
BPA is an industrial chemical that is used to make certain plastics. It's most often found in food containers, water bottles, and other storage containers.  BPA can seep into food. It's not necessarily harmful but it's worth noting that other air fryer units are BPA free.  
Can't Dump A Load​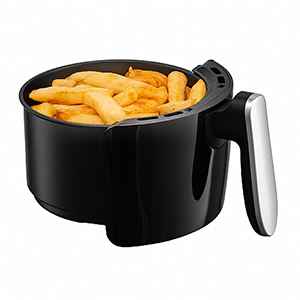 It may be difficult to dump the contents of your basket onto a plate easily. By turning the basket upside down with the crisper still inside, you risk leaking any excess oil that was collected in the bottom of the basket onto your plate. Another problem is that by turning the basket upside down the crisper will fall out of the basket. It will be extremely hot and may fall off the food. This can cause you to get burned by the hot crisper.
Where-O-Where Are the Pre-Settings ​
No Pre-Set cooking buttons. This can be frustrating considering there are so many other air fryers on the market that have presets built-in. Having to manually enter the time and temperature is a hassle.  This is why the price is also lower than other air fryers. 
So You Have to Manually Pre-Heat ​
Most of the premium air fryers I've reviewed so far have had an automatic pre-heating feature. Yet in this unit, you will have to manually pre-heat it. Perhaps this is another sign of a less expensive air fryer.  
We Searched Everywhere​
Unfortunately, I couldn't find an official accessory kit for this unit anywhere and I really looked! Eventually, I finally found an accessory kit that will work with this air fryer. While I don't recommend the Dash Air Fryer, the Dash DCAF150UP1 Compact Air Fryer Accessory will work perfectly for the Gourmia 2.2 Quart Digital Air Fryer. You can read my Dash Air Fryer review here.
Conclusion​
If you are looking for a bare-bones air fryer with no fancy features then the Gourmia 2.2 Quart Digital Air Fryer may be just what you are looking for especially when you take price into consideration. This air fryer would work well for one person. It would be great for a college student, grandmother, grandfather or any single person.
The automatic shut-off feature is also a great safety feature. It's small and compact and easy to store so you don't have to have it sitting out on your counter unless you really want to. That is why I give it 9.7 out of 10 ratings.
Have you purchased the Gourmia 2.2 Quart Digital Air Fryer? Do you have any questions un-answered? Please share your experience or inquiries by leaving a comment below. I'd love to know what you think.
Who Have joined the revolution of Healthy Eating.
In 2018, because of Diabetes Type 2, I joined the march to reducing the amount of oils and fat  that my family was consuming by purchasing an Air Fryer !
In 2019 with the help of our Air Fryer, my wife has gone from Diabetes Type 2 to Prediabetes and is no longer using insulin !