No one would ever consider trying to cook frozen chicken breasts in a conventional oven, right? I mean, it's just too risky. Even if it was an acceptable way to cook chicken, you would still be waiting quite a long time. The chicken needs to thaw before it starts cooking. After having a bad experience myself, I'd never cook chicken this way. But what if you could cheat? What about cooking it in an air fryer? Can you cook frozen chicken breasts in an air fryer? 
The answer is YES you cook frozen chicken breasts in an air fryer! And this article will tell you how to do it. We will also provide special tips to get your chicken breasts nice and juicy and flavorful. Heck, we'll even throw in a recipe for ya. So let's get started!
Do You Have to Defrost Chicken Breast Before Air Frying?
No. That is the beauty of cooking frozen meat in an air fryer. You don't have to defrost the pieces in advance. As long as the pieces have enough room to cook, they will cook perfectly in an air fryer. Freezer to the fryer to the table in less than 30 minutes!
How Long To Cook Frozen Chicken Breast in An Air Fryer?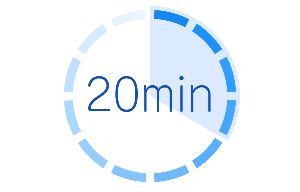 You will be pleased to know that it doesn't take very long to cook frozen chicken breasts in this manner. In fact, you can be sitting down to a chicken dinner in less than half an hour.
The cooking time will depend on how big the pieces are. In general, it shouldn't take any more than 15-20 minutes. This would be for two standard pieces of chicken.
How To Cook Chicken Breast in an Air Fryer?
Cooking frozen chicken breasts in an air fryer couldn't be easier. You may need to start by preheating your air fryer. If your air fryer needs preheating, this is the first step in the process. Preheat for five minutes.
Check the cooking temperature and make sure it is at 360°F
Prepare the basket by painting oil on the inside of the basket
Remove frozen chicken breasts from the freezer
Season the chicken with whatever spices you like such as garlic powder, black pepper, Italian seasoning, or any spice mixture.
Place the chicken breasts in the basket. Don't overcrowd the basket. Make sure that air can circulate. You may only be able to fit two chicken breasts in the basket. It all depends on how big your air fryer is.
Slide the basket back into the air fryer
Set the timer for 15 minutes
Cook the chicken for 15-20 minutes. Depending on the size of the pieces, you may need to adjust the cooking time up or down by a few minutes. If the pieces are smaller, check them after 10-12 minutes. Alternatively, you can flip the chicken halfway through the process.
Before removing the chicken from the basket, check the internal temperature of the chicken with an instant-read thermometer. Make sure it's at 165°F.

If below 165°F, cook for 3-5 minutes more depending on how close the temp. is to 165°F.
If at or above 165°F go to the next step.

Remove the chicken. Place on a plate and cover with foil for 10 minutes to allow the juices to go back into the chicken.
Enjoy your chicken! Don't forget to clean your air fryer after each use. You will enjoy cooking chicken in this manner because it comes out juicy and tender.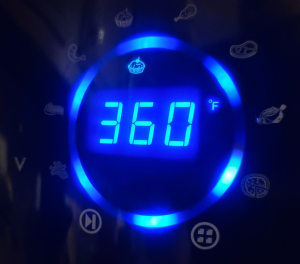 Tips To Cooking Frozen Chicken Breasts
So here are a few tips to ensure that your chicken is cooked perfectly.
Make sure the appliance is set for 360°F. This may mean that you have to preheat it first.
Your food should be placed in the basket to allow for maximum air circulation. Don't crowd it!
Use similar sized pieces so that they cook evenly
The pieces shouldn't be stacked or overlapped in any way. Place them in a single layer.
For easy removal, use parchment paper, aluminum foil, or a silicone mat.
Check the internal temperature of the meat pieces halfway through the cooking time to avoid overcooking
Whether you flip the chicken halfway through the process is up to you. It's not necessary but some people prefer this method.
The most important thing to remember here is that the pieces are cooked thoroughly without becoming too dry. Since air fryers cook food faster, you may be tempted to remove food before it's fully cooked. 
Bonus: Frozen Chicken Breast Marinade
To make your chicken extra tasty, add a marinade before you freeze it. 
This recipe has a Caribbean/tropical taste using mango and orange juice. Here's the list of ingredients: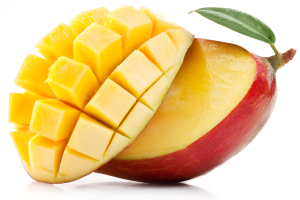 1 tablespoon vegetable oil
1 ripe mango
2 teaspoons fresh chopped ginger
2 tablespoons orange juice
2 cloves of chopped garlic
2 tsp. brown sugar
1/2 tsp. salt
1/4 tsp. crushed red chili flakes
Or you can try your own recipe
Process
Remove the mango peel and chop the flesh into small pieces. Add all remaining ingredients including the mango into a medium bowl. 
Take fresh chicken breasts and put them in a freezer bag. (I use a vacuum sealer for my freezing of food.)
Add the marinade to the bag
Seal the bag so there is no air inside.
Place in freezer and freeze for up to 3 months (if using a vacuum sealer, store up to 6 months)
On a busy night take chicken breasts out of the freezer and cook per the instructions above.
Conclusion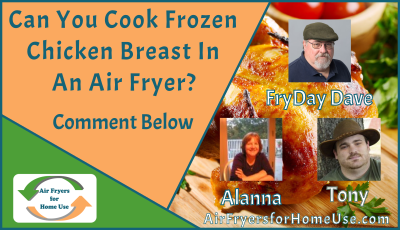 I don't know about you but there have been many times I've walked into the kitchen with no real menu plan and no time to think about one. Cooking frozen chicken breasts in an air fryer is a brilliant time-saver. While the chicken is cooking you can get vegetables ready. If your air fryer has racks, it's even easier. You can put everything in there and walk away until it's done!
Air fryer frozen chicken is one of the fastest and easiest frozen foods to cook. And let's not forget other frozen chicken products such as nuggets, wings, drumsticks, and even whole chicken! 
So what about you? Have you ever used your air fryer to cook frozen chicken breasts? We'd love to hear about your experience so please leave a comment below.
Frequently Asked Questions